Okay, my first dog-blog-post!
I will start by telling that the plan is to update this blog weekly!
So since this is the first post, I want to tell you about the image that in many ways started this whole dog project.
It started when I was little, I remember my mother had a  book about all the different dog breeds. This was a relatively small book – big pictures, almost no text – perfect!
I thought it was very interesting to read the facts about all the dogs and what they were bred to do. But the breed that fascinated me the most was (of course) the biggest I could find, the mighty Irish Wolfhound. And ever since I've been thinking of this great beast!
Okay, so we'll skip a bit… in 2008 when I went to the Norwegian school of photography, there was a friend of mine who portrayed a man and his wolfhound for a school assignment. I remember I fell in love with this photograph right away! Oda Hodlekve (the photographer) was so kind to give me a print of the photograph that has now been with me since I first saw it. As you might guess, I'm a bit above average interested in the Irish wolfhound. But it was not until 2011 I really came close to this beautiful, gentle giant. I contacted Knut Olav, which (if I remember right) had seven Wolfhounds at the time. I arranged to meet him at sognsvann outside Oslo together with two of his dogs. I would assume that we spent about 1 hour with this picture, and I took maybe one hundred shots before I got the result I was looking for. My dear friend Cecilie has not been photographed like this before, and it was challenging at first with the dogs, but she was calm and I thought she looked perfect with the Irish Wolfhounds.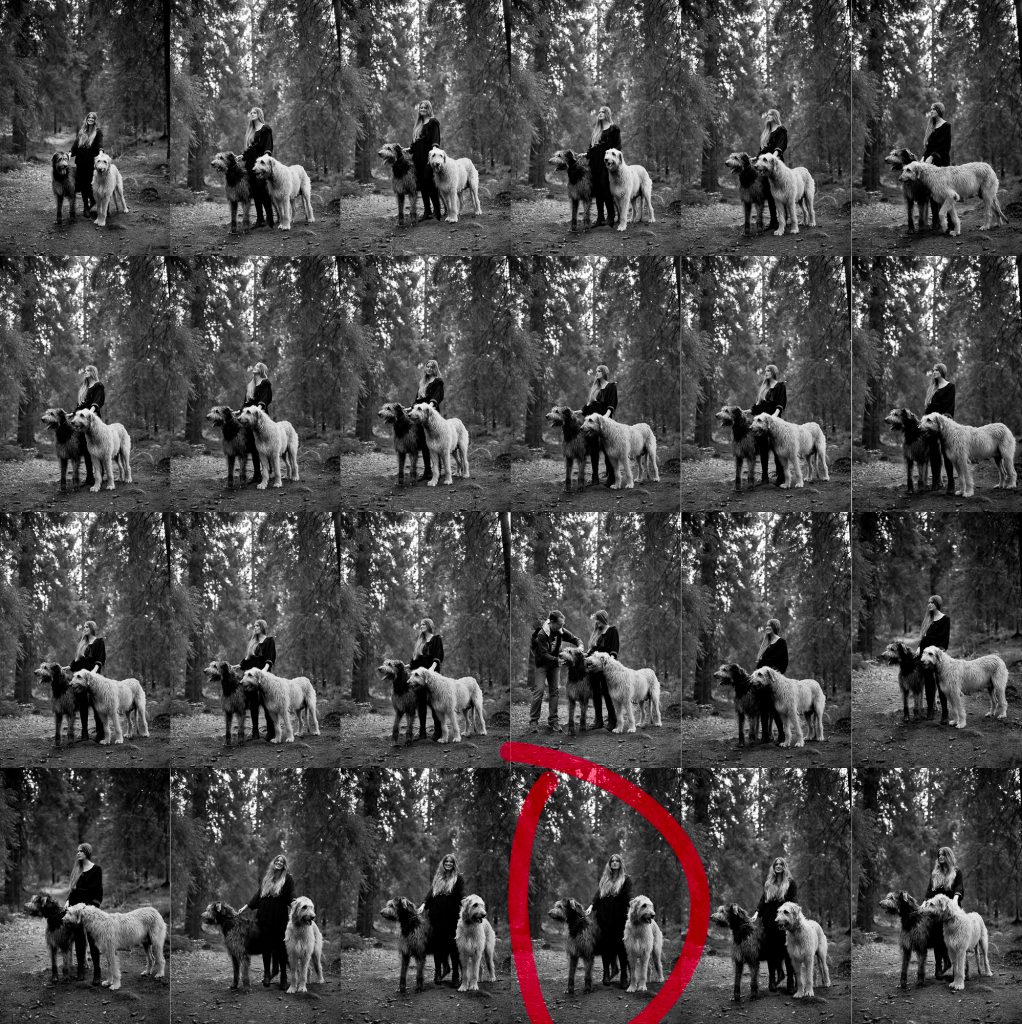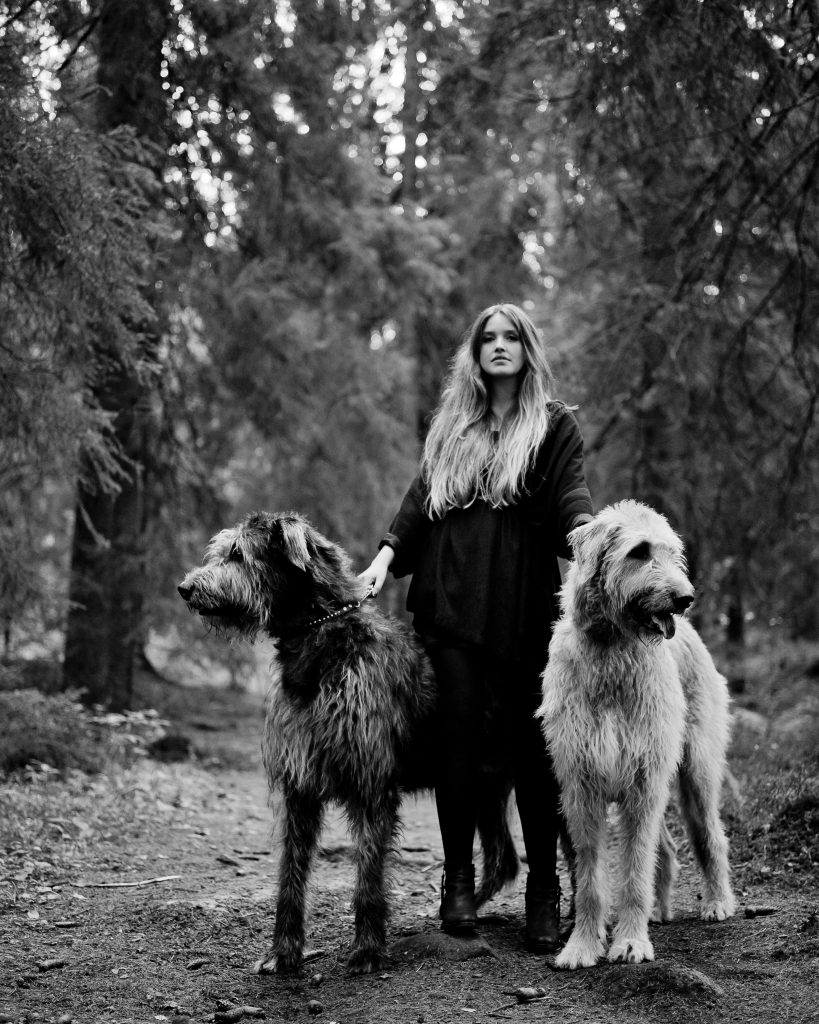 A big thanks to Knut Olav and his dogs Dublin & Niahm.